giocattoli MAMAKÚ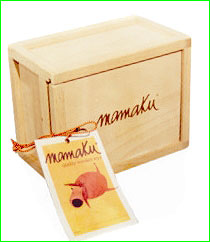 I nostri giocattoli sono in pregiato legno massello di faggio che unisce resistenza e robustezza a un'elevata qualità estetica.
Tutte le materie prime sono certificate e prive di sostanza chimiche tossiche o nocive.
Utilizziamo vernici a base acqua.
Our toys are made from solid beech wood, that is one of the most precious wood.
All raw materials are certified and do not contain toxic or injurious chemicals. We only use natural water-based paints.